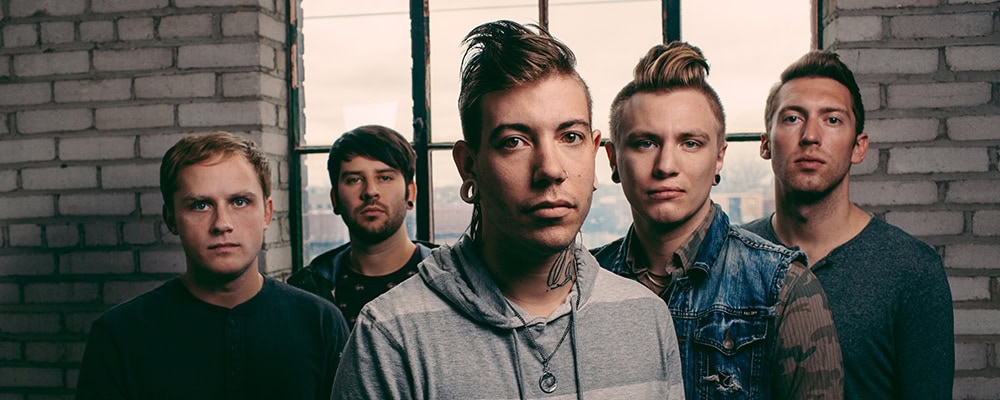 LATEST PRODUCTS

Striking that perfect balance between melody and mosh has become an art form for post-hardcore quintet For All Those Sleeping, but with the release of new album Outspoken, the band are about to take it to the next level. Their second full-length captures the Minnesota quintet at a new creative zenith, and this time, they're pissed.
"This record is a big 'Fuck You' to anyone that's doubted what we are and what we are capable of," says lead singer Mike Champa. "We were just fed up with a lot of things in our lives," adds guitarist/lyricist David Volgman-Stevens. "We were proud of our last record and we've been having a blast touring, but we feel we've been holding a lot of stuff in; we figured we'd be honest with ourselves and through our music, to our fans. It's just letting everything out and saying what we feel. It's an unapologetic, angry, honest and emotional record. There was no other title really for this album but Outspoken."
For All Those Sleeping – which also includes drummer Ethan Trekell, bassist London Snetsinger and rhythm guitarist Jerad Pierskalla – formed in St. Cloud, MN in 2007. The band issued the independent EP The Lies We Live in 2008, and then signed with Fearless Records in 2009, leading to their 2010 full-length debut, Cross Your Fingers. The album debuted at #25 on Billboard's Heatseeker's Chart and #11 on the Alternative New Artist's Chart. The band hit the road hard in support of the release, including tours with Falling In Reverse, Asking Alexandria, Motionless in White, A Skylit Drive, Breathe Carolina, Sleeping With Sirens, The Word Alive, and a summer run on The All Stars Tour, featuring blessthefall, Emmure, Alesana and Born of Osiris.
With a full slate of touring planned behind Outspoken's June 19th release, 2012 promises to be the year that For All Those Sleeping reach more potential fans than ever. Armed with their most impassioned and confident release to date, the band is sure to win over hordes of new heavy music devotees, while giving longtime fans an even greater blast of what they've already come to love.